Sri. T.S. Thirumumbu


Sri. T.S. Thirumumbu, a revolutionary poet, was also a leader of the agrarian movement.He was born in the year 1906. He was a famous Freedom Fighter. His house at Pilicode has been taken over possession by the Kerala Agricultural University for keeping it as a centre for studies on farming culture in memory of the Poet.
Sri. Vidwan P.Kelu Nair, (1899-1929)
Sri. Vidwan P.Kelu Nair, a famous National Movement Leader. Born at Nileshwar,he had established a sanskrit school named Vignana Dayini at Bellikkoth. He vehemently protested against the British Imperialism. He was very famous as Poet, Dramatist, Actor and Director. Wrote many inspiring songs and poems on Indian Freedom Struggle.
Sri. Kayyar Kinhanna Rai
Sri. Kayyar Kinhanna Rai, famous Freedom Fighter and Kannada Poet residing at Peradala was born in 1915. Acquired qualification like Vidwan and M.A. He worked as teacher. During 1969-70 he was awarded National Award for Teachers. Won many awards from the Govt. and Sanity Academy. His famous Poems in Kannada are Shreemukha, Punarnava, and Chethana. Many poems are included in the syllabus for Kannada Schools.
ARTS
Sri. Kanhangad Ramachandran

Sri. Kanhangad Ramachandran, a musician, composer and playback singer from Kanhangad, is now working as a music teacher at Durga High School, Kanhangad. He had conducted an hour long muscical concert at Kollur Mookambika Temple. He is also the disciple of Ganagandharvan Padmshree K.J.Jesudas. His wife Hemma a computer engineer is also a famous singer.
Sri. Kanayi Kunhiraman
Sri. Kanayi Kunhiraman is a playback singer, a renowned artist and sculptor from Kanhangad. He had secured First class in Sculpture Diploma Course from Fine Arts College, Madras in 1960. His higher studies in sculpture field was at Slaid School of Arts (London University) in 1965. Kanayi Kunhiraman is the Chairman of Lalitha Kala Academy. His sculptures at Malampuzha (Fairy), Vely Beach (Shanku), Shankumugham Beach (Jalakanyaka), Payyambalam at Kannur (Mother and Child) and Kochi (Mukkda Perumal) are attracting lot of tourists. Now a days almost all awards being presented by Government are designed by Kanayi.
Sri. Punchithaya P.S


Sri. Punchithaya P.S is a famous Freelance Artist and is the Founder of RURAL ART GALLORY at Kanchan Ganga Kalagram, Karadka, Kasargod.He was awarded the Senior Artist Award from Karnataka Lalitha Kala Academy in 1997, also a number of awards for watercolor landscape paintings from Kerala and Karnataka academies.He was the executive member of Karnataka Lalithakala Academy for two times.His painting collections can be seen at Karnataka Rajbhavan, Museums of Thiruvanathapuram, Bombay, Mysore and Mangalore. Click here to see some of his paintings.
A.Krishna

Sri. A.Krishna, popularly known as Uppala Krishanan Master is a leading artist in YAKSHAGANA. By profession he is a teacher (retired). He has performed Yakshagana in various stages including foreign countries. He was awarded the Karnataka Janapadha Yakshagana Academy Award in 1996-97. He was the member of Karnataka Janapadha Yakshagana Academy. Krishanan Master is also an Actor & Director in drama, expert in Kathaprasanga, Tabala, Bhajana and Magic Show. In his profession also he had showed his talent. He was awarded the National Award for Teachers in 1993 and also he received the award from State Board for Primary Teachers, Dept. of Education, Govt. of Kerala.
Kavya Madhavan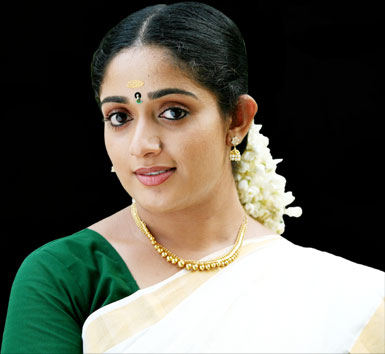 Kavya Madhavan, renowned film actress from Nileshwar. She became popular after the release of Malayalam movie Chandranudikunna Dikkil. Kavya is also well talented in Dance, Monoact and Chakiyarkoothu.